RECENT UPDATES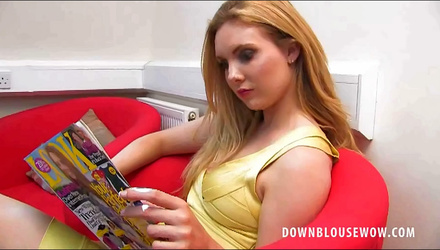 Leona - The dress that Leona is wearing fits her like a glove and really accentuates her fine figure but as boob and cleavage lovers, were only really interested in what we can see down the top of it and she knows that

Added: December 16, 2013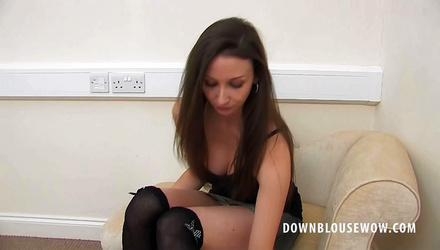 Aaliyah - Amazing Aaliyah Johnson is sitting, waiting for us, on her brown sofa. She's wearing a black cotton top and short denim mini skirt and as you will see, some very nice shiny white bikini style knickers, though her blouse is perfect for us, for downblouse views

Added: December 14, 2013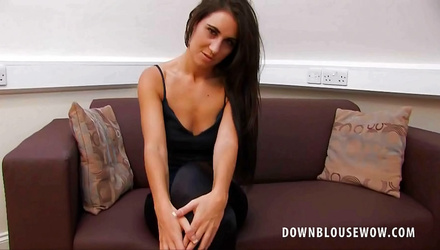 Jess West - Jess West knows that the satin dress ahe is wearing is simply one very sexy garment, she also knows that everytime she bends forwards, she is treating us a bit of cleavage, perhaps even more, maybe a bit of a nipslip?

Added: December 10, 2013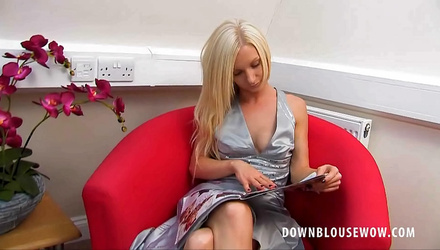 Chloe Devine - Sexy in satin, Chloe Divine is relaxing in her long grey satin evening dress and as she slowly leans forwards, we get some very nice views of her cleavage and when she notices us looking, she decides to show us a little more

Added: December 7, 2013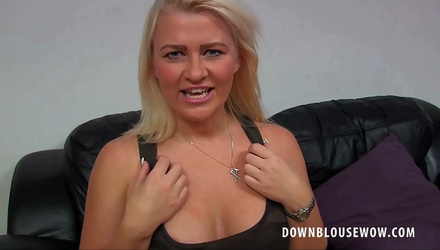 Nikki Lee - Relaxing on the sofa, Nikki Lee is finding it difficult to get a moments peace as we hover around her, desperate for a glimpse of her vleavage and boobs. Knowing this, Nikki decides to treat us all a little further..

Added: December 3, 2013

Coming next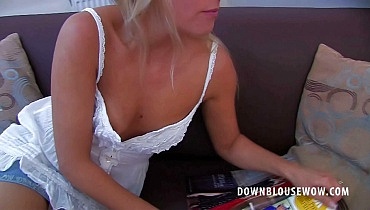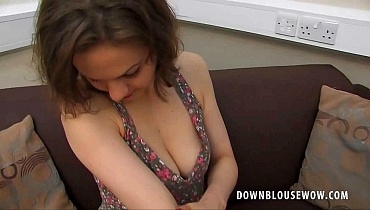 Tina Kay
December 24, 2013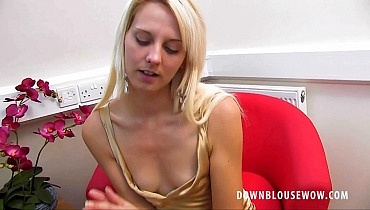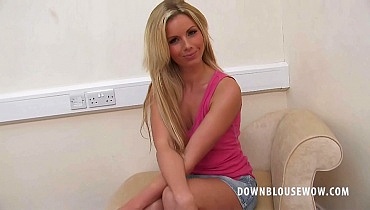 Fiona Jane
December 31, 2013
Follow Us on Twitter Here