RECENT UPDATES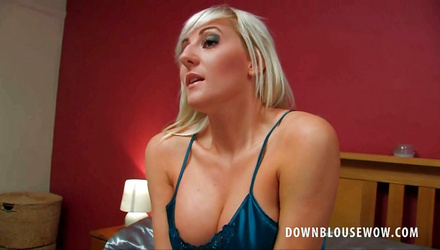 Jodie Ellen - Beautiful in blue, Jodie Ellen is relaxing on her bed and as she moves around in her long blue satin nightdress, we can see flashes of her cleavage . She knows we enjoy women flashing their boobs so why not show us.

Added: November 25, 2014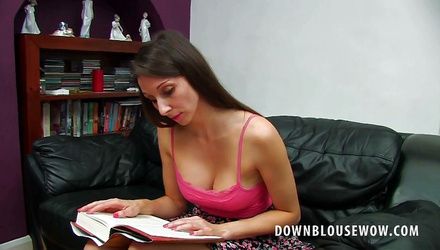 Aaliyah Johnson - Delightful Aaliyah is wearing a pink cotton vest top and a short summery mini skirt and whilst she certainly looks lovely in her outfit, we all know she would look much better bending forwards for us cleavage lovers

Added: November 22, 2014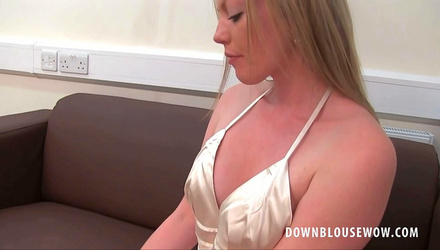 Holly Kiss - Sultry in satin, Holly Kiss is a sight to behold as she moves around in that long satin dress though the loose shoulder straps she has keeping the dress up do little to protect her modesty as we get some great downblouse views

Added: November 18, 2014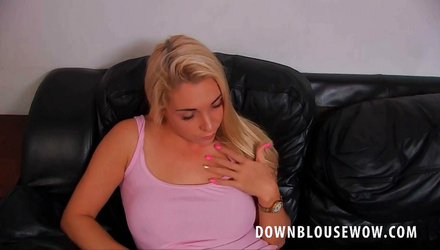 Victoria Summers - Victoria Summers is pretty in pink as she relaxes on her sofa in her knickers and her tight pink cotton top whilst we hover our camera right over her, desperately trying to get some perfect cleavage and downblouse views.

Added: November 15, 2014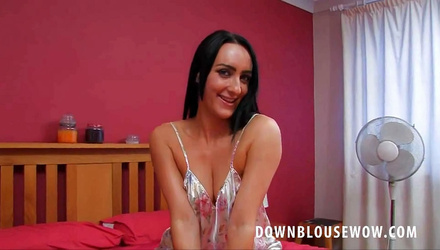 Chloe Lovette - Chloe Lovette is scintillating in satin as she lays there on her bed. The satin chemise does little to stop us getting a view right down the top grabbing small, subtle glimpses of her delightful cleavage and nipples

Added: November 11, 2014

Coming next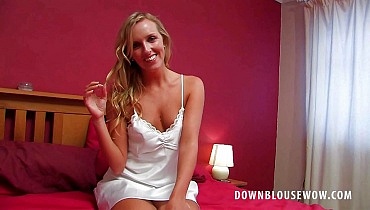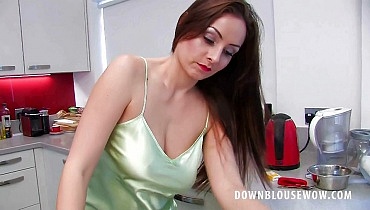 Sophia Delane
December 2, 2014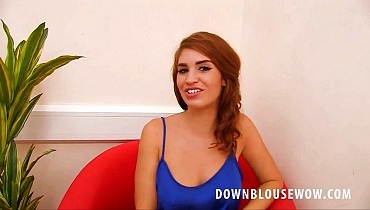 Katie Lou
December 6, 2014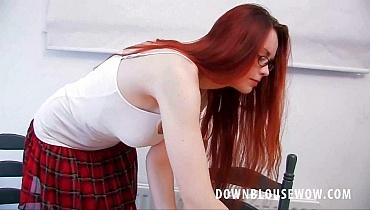 Follow Us on Twitter Here